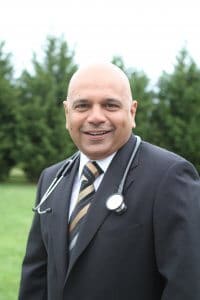 In March 2019, Dr. Jani became the 250th member of Beebe Healthcare's 1916 Club, a leadership giving fund established to help subsidize the community health system's programs and services. At his request, Dr. Jani's donation is earmarked specifically toward expansion of integrative medicine offerings at Beebe Healthcare.
"It is with much gratitude and respect for his work in bringing integrative medicine to the community that we welcome Dr. Jani to the 1916 Club," said Judy L. Aliquo, President and CEO, Beebe Medical Foundation.
Read more about Dr. Jani and the 1916 Club here.
Watch the official announcement at Shore View!