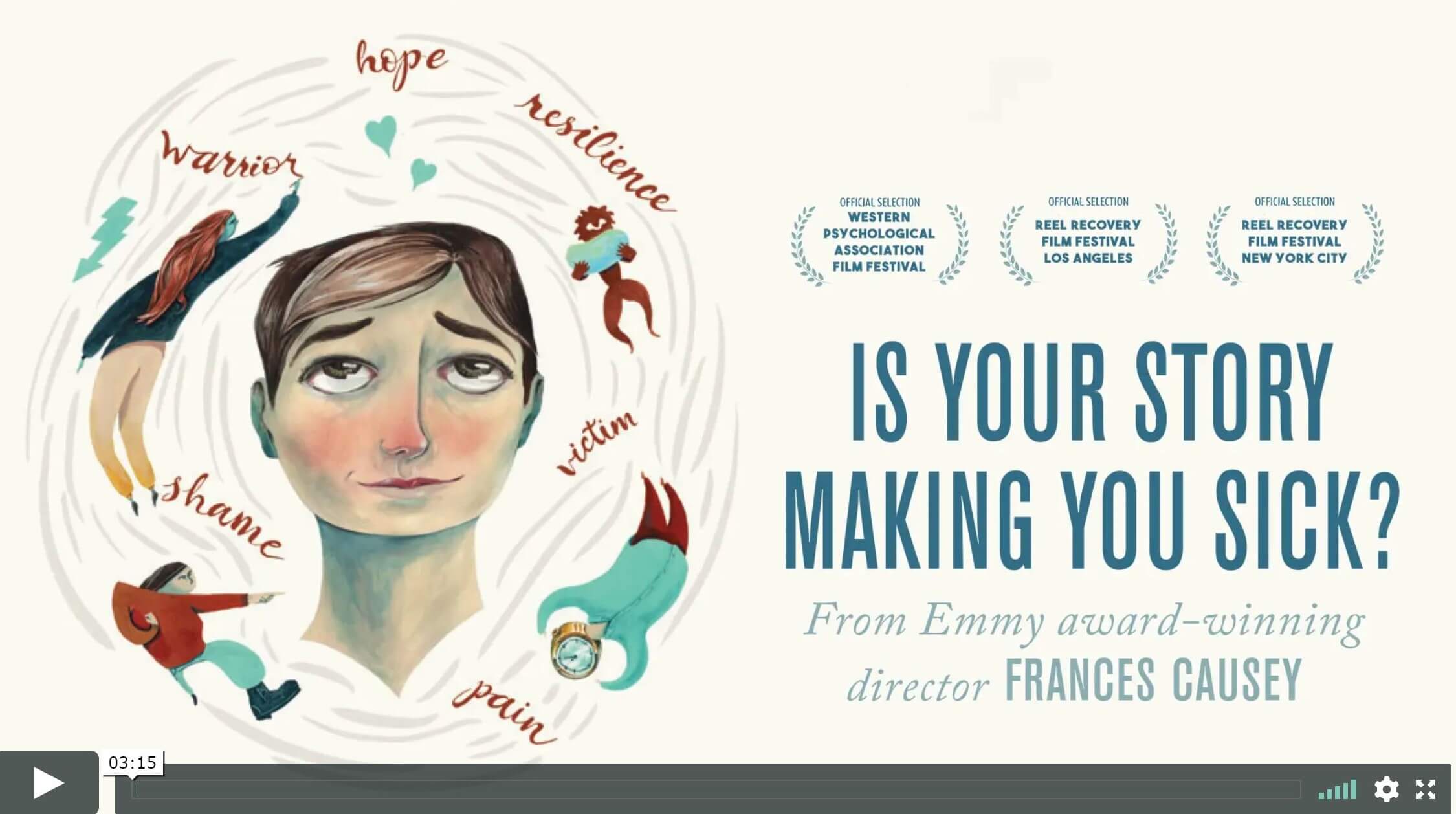 For as long as humans have existed they have told stories to each other and people have listened. But what about the stories we tell ourselves? The breakthrough documentary "Is Your Story Making You Sick?" offers a compelling look at how our stories define how we see ourselves, view our relationships, live our lives and impact our health.
The community is invited to join us for the Zoom premiere of this stunning, award-winning film. Two virtual screenings will be held, each followed by an interactive Q&A session with Dr. Uday Jani and a panel of trusted local health experts: Dr. Krista Griffin, chiropractor; Dr. Carolyn Trasko, integrative health specialist; and Dr. Richard Todd, clinical psychologist.
Click on one of the links below to log in from your computer or smartphone on your preferred date, and please share the information with family and friends…all are welcome.
Thursday Oct 8th 4:00-6:30 pm ET
Saturday Oct 10th 3:00-5:30 pm< ET
A drive-in screening will also be held on Oct. 15th at Lefty's Alley & Eats, 36450 Plaza Boulevard in Lewes. Click below to purchase a $10 ticket, with proceeds benefiting the Harry K Foundation.
Thursday, Oct. 15th at 7:00 pm   Zoom Q&A will be made available for drive-in participants on Friday, Oct. 16th.