On Monday, March 9th, it was a full house at  Lewes Library as Dr. Jani presented the community with reassuring wisdom and practical advice on staying healthy during the COVID-19 outbreak. Most important: strengthen your immune system.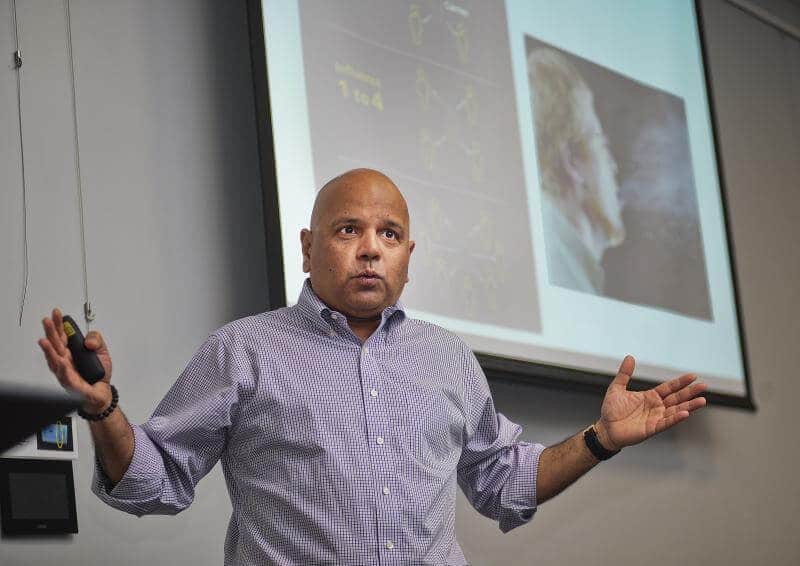 *
"Herbs and vitamins such as vitamin C, vitamin D3, zinc, garlic, echinacea, astragalus as well as mushrooms and elderberry are considered immunity boosters. These won't cure COVID-19 – nothing has yet been discovered that will – but they build up your immune system," he told the group.
"Your immunity is the only thing that fights the virus."
Although Dr. Jani's scheduled talk on March 13th at Milton Library was cancelled due to community social distancing measures, he plans to continue offering education and reassurance via virtual presentations, media interviews and regular website updates.
Click here to read the Cape-Gazette's in-depth coverage of Delaware's response to COVID-19.